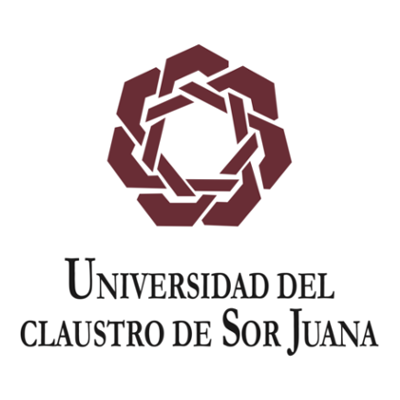 José María Izazaga No., 92
Col. Centro
Alcaldía Cuauhtémoc
C.P. 06080
CDMX
Tel 55 5130 3307
[email protected]
www.elclaustro.edu.mx/conocenos/biblioteca.html
Facebook: Biblioteca Sor Juana Inés de la Cruz
Twitter: BiblioClaustro ( @BiblioClaustro )
Revistas en línea: http://revistaselclaustro.mx/
Catálogo en línea: https://biblioteca-claustro.janium.net/ucsj+
Datos Generales
El acervo de la Biblioteca Sor Juana Inés de la Cruz esta compuesto de los materiales bibliográficos y documentales que apoyan las actividades de docencia e investigación, cuyos ejes temáticos son: filosofía, derecho, derechos humanos, comunicación audiovisual, producción de espectáculos, gastronomía, escritura creativa, psicología e historia del arte, con un enfoque humanístico.
Actualmente cuenta con 66,662 vólumentes, organizados en las siguientes colecciones:
Acervo general
Consulta
Carmen Romano
Francisco de la Maza
Centro de Documentación Sor Juana
Folletos
Tesis
Publicaciones Periódicas
Recursos Multimedia
Además, la biblioteca cuenta con un repositorio digital que contiene, entre otros documentos, todas las tesis de la universidad. Asimismo, tiene contratado el acceso a 11 bases de datos de la empresa EBSCO, así como la base de datos Hispanic American Periodical Index (HAPI).
La biblioteca también se encarga de alimentar el Centro de Documentación Sor Juana con documentos relativos a su vida, obra y entorno. El 4 de marzo de 2019 los impresos antiguos y modernos que alberga este centro quedaron inscritos como Memoria del Mundo de México, de la UNESCO.
La biblioteca mantiene más de 100 convenios de préstamo interbibliotecario con otras instituciones, pertenece a la Red de Bibliotecas y Archivos del Centro Histórico y es miembro del Seminar on the Acquisition of Latin American Library Materials (SA-LALM).
Clasificación
El acervo está organizado con el sistema de clasificación de la Library of Congress (LC).
Instrumentos de Consulta
2 computadoras con acceso al catálogo en línea.
1 computadora para consulta de tesis digitales y bases de datos.
Servicios
Catálogo en línea, préstamo en sala, a domicilio e interbibliotecario; fotocopiado, lockers, sala audiovisual, salas de lectura, salones para el desarrollo de habilidades informativas.
La biblioteca organiza anualmente la Feria de Bibliotecas, que reúne a más de 50 bibliotecas y centros de documentación con el fin de difundir sus colecciones y servicios a la comunidad, el evento es de entrada libre.
Requisitos de Acceso
Abierto a todo el público, con identificación oficial.
Horario
Lunes a viernes de 7:00 a 17:00 horas